A Chorus Line
Call No. : English 791.4372 CHO- [ART]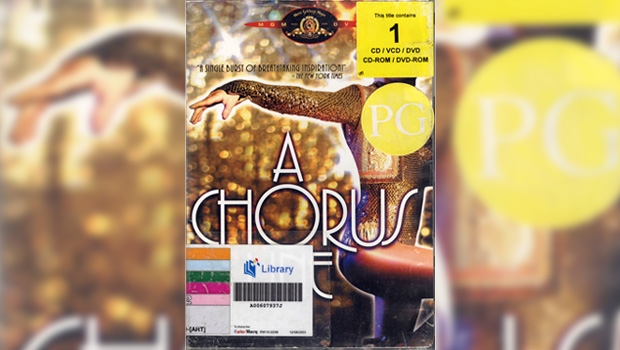 Title : A Chorus Line
Director : Richard Attenborough
Cast : Michael Douglas, Terrence Mann, Alyson Reed and Michael Blevins
Year of Release : 1985
Running Time : 118 min
Call No. : English 791.4372 CHO- [ART]

Adapted for the screen by Director Richard Attenborough, A Chorus Line is a classic Broadway musical about dancers who audition for the very stern and intimidating director, Zach (Michael Douglas), for a spot in his upcoming musical. The dancers are put through gruelling auditions, and are brutally cut until Zach is down to sixteen dancers. Just as they think they have made it to the chorus line, Zach announces that there will be more cuts.
Each of these dancers then take it in turns to introduce themselves, and reveal riveting, touching and at times humorous stories of their lives. It is at this point in the story that the audience will start to get to know the characters individually, and a softer side to Zach will be revealed. Just as he begins warming up to the sixteen dancers, Cassie (Alyson Reed), a star dancer from Zach's past, turns up - asking for a chance to audition. Cassie's sudden appearance seems to rake up old feelings in Zach, and he must fight a personal battle within himself.
A Chorus Line is a classic and the story is still relevant even in the present day as the hunger for fame and a place in the spotlight is something that many crave for and can identify with.