A less strenuous way to destress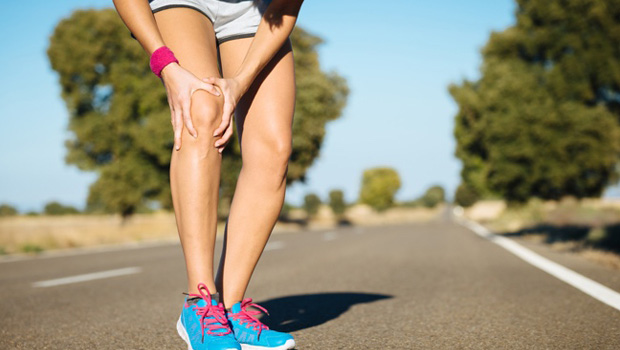 A veteran runner, Ms Jenny Ngooi took up qigong recently to reduce the amount of jogging and keep her knees strong. Architect Jenny Ngooi tells Joan Chew how she stays happy and fit
Q Have you always led an active lifestyle?
A Yes. When I was in high school in Malaysia, I was involved in several sports activities: netball, hockey, softball and volleyball. I enjoy playing team sports because it builds a sense of comradeship.
However, when I went to Britain for my undergraduate studies, I was unable to continue any of these due to full-time studies and part-time work as a shoes salesgirl.
I was a regular jogger for many years, but I recently chose to reduce the amount of jogging to keep my knees strong. Instead, I picked up qigong, which is less strenuous.
Q Has there been a time when you were not fit and fab?
A After I gave birth to my second daughter in my late 30s.
When my older daughter was born, I still managed to go for occasional jogs. But when my second child came along, I needed to ensure I gave both of them ample attention. I stopped jogging regularly and did not watch my diet closely. It took me much longer - 18 months - to lose the 20kg that I had put on.
Q What is your typical diet like?
A For my breakfast after qigong practice, I usually have fruit, cereal or bread. When I go for runs on the weekends with my friends or daughters, we stop by the hawker centre and I would have either fried beehoon, prawn noodles, chee cheong fun (rice rolls) or youtiao (deep-fried dough fritters). For lunch, I usually opt for yong tau foo, mixed rice or handmade noodles.
For dinner, I have a combination of fruit, rice with meat and vegetables, or sandwiches, and dessert.
Q Do you count your calories?
A I do not because I do not eat excessively.
Q What are your indulgences?
A I have a sweet tooth. Once or twice a week, I treat myself to chocolates after dinner. Once or twice a month, I have cakes for dessert.
At other times when I want something sweet, I eat dried prunes.
Q What do you do to relax?
A I try my best not to bring work home, even though this is inevitable at times. To relax at home, I listen to soft and calming music and read before I sleep.
I also pamper myself once a month by going for facial and massage sessions. I also enjoy catching up with old friends over meals. Exercise is another way to destress.
Q What is your secret to looking good?
A Set aside 30 minutes to one hour every day for exercise. But exercise alone is not enough if we are not mindful of our diet. I eat a lot of fruit and vegetables daily, drink plenty of water, and avoid sugary drinks. When possible, I prepare my own meals and pack my lunch to work.
Q What are the three most important things in your life?
A Family, good health and happiness. With family comes good health and happiness.
Q Would you go for plastic surgery?
A I am happy as I am. An active lifestyle ensures good health, which brings about self-confidence.
Q Do you think you're sexy?
A I carry myself with confidence, which is attractive and sexy.
FITNESS ROUTINE
Mondays to Fridays: Qigong class in Jalan Pintau Park, 6.30am to 7.30am. On some days, play Ultimate Frisbee with daughters at National University of Singapore.
Weekends: Jog for 6km to 24km at places such as Bishan Park. Sometimes, play Ultimate Frisbee with daughters in Sentosa.
Source: The Straits Times © Singapore Press Holdings Limited. Reproduced with permission.