Ageing Gracefully
Singapore and countries around the region are forecasting an ageing workforce as a result of their changing demographics. How are HR practitioners preparing themselves for this change?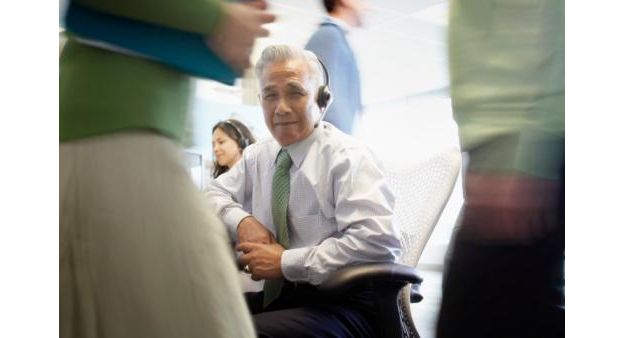 Lau Yin Cheng
Cluster director for HR and organisation development
Infocomm Development Authority of Singapore
HR needs to be more sophisticated in supporting the CEO and putting in place the right structure and getting the right people.
With the right people, focus not on age, but on "fit". More specifically, they have to focus on how the capacity, skilled knowledge, aspirations, and traits of the individual match the job regardless of age.
HR should also introduce programmes to reduce biases that may exist within employees, especially with regards to how younger folks see the older folks and vice versa. Have them accept that everyone has skills that can contribute to achieving goals of the team.
An interesting but not very well known research by Elliot Jaques showed an individual's capacity to do work increases with age. Maybe more can be done to look into the research, validate it, and use findings to unleash the full potential of our aged for the economy and community, and not view them as a possible burden to society.
All is not easy, but is doable with a comprehensive plan to teach leaders the essence and mechanics of person-job fit and nature of maturation of human capacity with age.
Legion Richardson
Director of human resources
McDonald's Malaysia

Declining birth rates and increased longevity have resulted in a "greying" of the population around the world. Research suggests that little has been done in terms of developing pro-active strategies to attract, retain and maintain mature workers.

There are a number of challenges associated with a mature workforce: the comparative lack of transferable skills in older workers, higher wage expectations, less mobility, and other issues.

In addition, the high rates of retirement and employer perceptions of mature workers are challenges that affect human resources issues such as hiring and retraining practices.

All of these factors will have a large impact on the planning and structuring of human resources practices. HR leaders have to think innovatively to overcome this, and one way of addressing it would be to upskill the mature employees and keep them relevant to the organisation.
It is also important to rewrite the definition of a mature workforce; people are not aging the way they use to be.
Lily Lee
HR director
Trilogy Hospitality
With constraint as a result of the ageing population in the future, it is important to strategise and capitalise on the best resolution within parameter.
I think there are three approaches to this issue. First, it would involve massive work in the redesigning of jobs such that it is being tailored feasibly even for the elderly.
One example would be the flexibility for work to be done at home catering to people with lower mobility. This would of course require measures to ensure work is done promptly as needed.
Next, it would be to place emphasis in the attraction of the Gen Y workforce through a change in office environment, welfare and social cohesion in the organisation.
This has already been done in companies like Google and Facebook, whereby fun and relaxation can take place even at work. Finally, it would be to tap into the pool of foreign talent to handle tasks that requires youthful energy.
Khalis Abdul Rahim
Chief human capital officer
Telekom Malaysia
With the new retirement age enforced by law, employers will now have to manage a more senior workforce. This will have a direct impact on the organisations' payroll and healthcare costs to name a few.
To mitigate the escalation of costs, it is prudent to elevate the employees' productivity level.
Employers will face a more urgent need to optimise their workforce. The underlying philosophy to doing so is inclusion.
This means employers now need to extensively and continuously look for opportunities to upskill and redeploy the ageing group.
The roles of this ageing group may need to be reviewed to ensure that they can continue to contribute productively. Among others, this requires engagement with the employees and unions concerned. The key success factor is flexibility on both the employers and employees.
On the same note, HR will need to be close to the business, not only at the strategic level but also, to have both feet firmly on the ground and be in tuned with what makes business and employee sense.
HR will be required to play a connectivity role to connect the dots between employer and employees to ensure flexibility in managing an inclusive work environment.
Moira Roberts
Head of human resources Singapore
UBS AG Singapore
In UBS, we have set up the Adjunct Faculty - a platform that promotes a culture of knowledge sharing from our more experienced employees to the more junior ones to prevent knowledge drain. Through these interactions, our leaders understand the needs of the younger generation and will be better able to relate to them.
I believe most firms have a platform that encourages internal mobility, and enjoyed some level of success where critical gaps are filled with fellow colleagues from other regions. However, stopping there is not sustainable as a solution; this initiative needs to be supported by on-going development of our local talents to ensure that they can succeed in these roles over the medium term.
Clearly, we all recognise that there is no silver bullet to resolve this challenge overnight. In light of the war for talent in today's global workforce, the aging population in Singapore is not a standalone issue, and impinges on our ability as HR as whole to help the business build a sustainable leadership pipeline over the mid to long-term horizon, as well as minimising the knowledge drain resulting from employees exiting.
This article was originally published in Human Resources magazine in July 2013: www.humanresourcesonline.net