Book Review: Macrobiotics for All Seasons: Vegan Recipes for Year-round Health and Happiness
Staying healthy through our diet.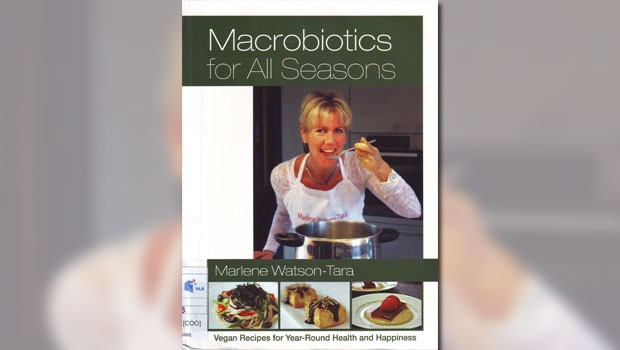 Review:
This book clearly explains the why and wherefores of an all-round macrobiotics and its importance to maintaining a stable cum healthy lifestyle. Macrobiotics is not a quack dietary plan but has rich roots and foundation in nutritional and plant science. From blooming in spring to fit as a fiddle for summer; from fighting fit for autumn to hale and hearty in winter, this book has all the necessary ingredients and cookery advise for people of all ages – especially those in the autumn years of their lives. Try out some of the 200 recipes and verify for yourself macrobiotics' usefulness and efficacy for all seasons.
Extract:
The application of macrobiotic principles to nutrition is not an attempt to therapeutically correct the symptoms of disease. The macrobiotic approach to eating focuses on assisting the body to recover from nutritional stress, often the result of the modern diet, and return to a more sensible state of biological balance. During the process of returning to a more balanced state, many people experience a natural recovery of health and in some cases a complete remission of serious symptoms. The diet helps the body exercise its own self-healing capacity. Some of the healing teas that may be used to accelerate that process are recommended on the following chapters. You will really enjoy using these teas – they are easy to make and very effective.

During the 1970s and 1980s, macrobiotic practitioners came under attack from some nutritionists, who criticized them as being "unscientific" and mistaken in their views that there was a direct connection between diet and serious disease. The focus of conventional nutrition on nutritional deficiency ignored the fact that the degenerative diseases of modern society are diseases of excess. The macrobiotic view has been proven true. The dietary recommendations that were generated by the macrobiotic community are reflected by those coming out of international bodies such as the World Health Organisation Dietary Recommendations (WHO 2002) or by The China Study (a 2006 book by T. Colin Campbell, Jacob Gould Schurman Professor Emeritus of Nutritional Biochemistry at Cornell University, and his son, Thomas M. Campbell II). Men and women following the macrobiotic diet have been included in several studies carried out by Harvard University Medical School (Sacks et al. 1975) and shown to display superior heart health to the general population. Now the tables have turned.

The overwhelming evidence of contemporary science is that food is a major contributing cause of many cancers, stroke, diabetes, heart disease and a variety of major illnesses.
Info
Author: Marlene Watson-Tara
Publishers: Chichester, England: Lotus Pub. ; Berkeley, Calif.: North Atlantic Books, 2013.
Call no.: 641.5636 WAT – [COO]