Book Review:
The Art of Being Brilliant
Do you believe that adopting six common-sense principles can make you a happier person? If you are feeling sceptical, you can check out The Art of Being Brilliant.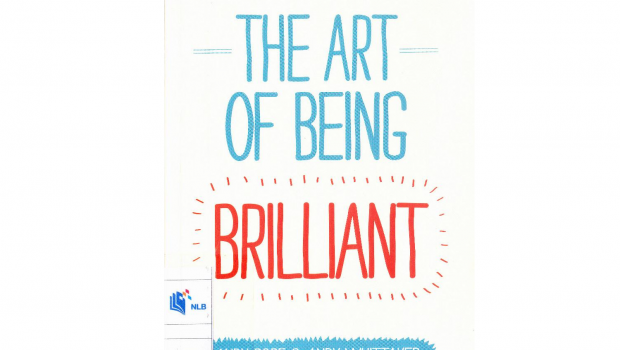 Review:
This small book is crammed with witty humour, quirky illustrations, down-to-earth advice and inspiring quotes. The simplicity of the contents makes it easy to read, yet provokes you to reflect deeply on your life. If you favour a great read that will make you laugh and motivate you to think positively, this book is ideal for you.
Extract: Page 90 – 91
You cannot tell somebody what to value. Values come from within. Which takes me beautifully on my pet subject, 'happiness'. Please sit up and prepare to be shocked at the next sentence.
You've been conned!
In fact, we've all been conned!
And we continue to con the young people coming through the system!
We are sold a version of 'happiness' as a desirable pot of gold that lies at the end of the emotional rainbow. By that, I mean happiness is something we have to work hard for. Something to pursue. And we've all fallen for the big fat fib. We tell kids that if they work hard at school they will get great grades and then they'll be happy. And then you'll get a job and you'll have a sales target. And when you hit your sales target, guess what, then you'll be happy. Or you'll be happy when you're walking down the aisle with your perfect partner.
And the truth is that 'happiness' is a fantastic pot of emotional gold at the end of the rainbow. But what if it's not at the far end? What if it's at our end? What if it's not the result of getting great grades but, rather, it's the key to getting great grades? What if it's the happiest kids that do best at school? What if it's the most upbeat and happy sales person that attracts the most customers and effortlessly achieves their targets? What if being happy NOW is the key to finding your perfect partner?
I'll round off this chapter with a very big thought indeed.
What if we've been looking for happiness in the wrong place?
Info