Book Review: The Way Of Muri
A whimsical and philosophical read.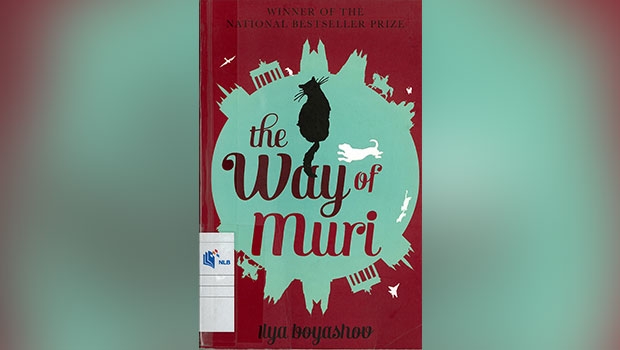 Review:
Muri reads like the 'Life of Pi', only that it comes with a dash of Hayao Miyazaki's mystical sensibilities. Boyashov uses his whimsical animal characters to embed multiple allegories layered throughout this story to weave a dynamic, thought provoking tale that discusses philosophy effortlessly without sounding preachy. As Muri the cat leaves his war ravaged house and travels across Europe in search of his human family, the reader is introduced to a myriad of intriguing characters.
Adolf the Polish dog is stuck with a constant conundrum, perpetually wondering which path to take in life. On the other side of the world, Sheikh Abdullah, 'owner of thirty beautiful women & fifteen oilfields', is obsessed with building the perfect aeroplane that will take him around the world, without stopping even once. On another spectrum, Rabbi Jacob unwittingly leads a village of Jews to safety, just by willing them on without direction. The book is a good read and through the various scenarios, encourages the readers to see the importance of constantly moving on with life, either physically or spiritually.
Extract: Page 123
'Seriously, what are you still doing here?' asked the cat. 'Do you actually have a brain?'
Adolf grinned, baring his canines, which dripped with inoffensive saliva.
'Ah, now I understand!' he exclaimed. 'You're one of those cats who set out on some kind of mission, and now you're hurrying blindly towards your goal. You simply cannot conceive of an alternative and won't let anything distract you. Most creatures are like you, always rushing about at breakneck speed, whereas I am at a permanent crossroads. I could join the circus-that's one option. Or I could throw my lot in with the old woman, and then my fate would turn out completely differently! I'm paralysed by the possibility of choice, and that's why I'm staying right here. You have one wretched goal, but I have too many to count. It's impossible for me to follow all these paths and choose a thousand different fates simultaneously without fragmenting into a million versions of myself. So that is why I have opted for complete inertia'
'You're insane!' exclaimed Muri, with conviction. 'I don't even want to try and understand you. I couldn't care less about you're your infinite paths and choices! All I need is one house and one blanket'
'I don't expect you to understand!' retorted the dog. 'You should consider yourself lucky that it doesn't concern you.
Info
Title: The Way Of Muri
Author: Ilya Boyashov
Publisher and Published Year: Hesperus Press Limited, 2012