Cruising The Last Frontier
Heidi Sarna explores the Alaskan wilderness with her family from the comfort of a ship.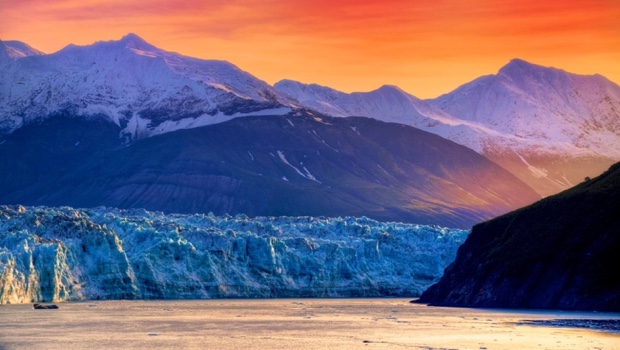 ALASKA is a stunning setting for a cruise, but all my 10-year-old twin sons seemed to care about was eating pizza and playing table tennis on board the ship with a couple of like-minded brothers from Chicago.
Oh well. My husband and I had to force them to appreciate the vast wilderness, more than twice the size of Texas, where bears and moose far outnumber the humans.


Once we extracated them from the ship, our sons did admire the glaciers and eagerly searched for the spray from humpback whales.


Our 10-night voyage aboard the 2,600-passenger Grand Princess sailed round-trip from San Francisco in the United States last summer and had four ports of call and five days at sea, including a day floating among the ice of Glacier Bay National Park.


After a pre-cruise day exploring scenic San Francisco, we boarded the 17-deck-high ship and checked into our compact cabin for four with two bunk beds that pulled down from the ceiling.


Within hours, our sons made new friends and embarked on a daily regime of table tennis and video games.


Meanwhile, my husband took a nap, and I went out on deck and watched the ship sail under the famous Golden Gate Bridge bound for Alaska's Inside Passage, a maze of deep channels and fjords that snake between more than 1,000 islands carpeted in hemlock, spruce and cedar trees.


Our first stop was the pretty Canadian city of Victoria on Vancouver Island.


Flower-filled public gardens and baskets of posies hanging from lamposts frame a city full of Victorian mansions and friendly locals.


We joined a hop-on and hopoff tour bus near the cruise docks that included a stop atop Mount Tolmie for views that went on for miles.


Flying on a seaplane


When we arrived in the Alaskan port of Ketchikan, true to its reputation, it was raining. The hearty locals are used to it and excursions are rarely cancelled due to the weather.


We had booked one of the ship's flightseeing tours and anticipated stunning aerial views of the area's fjords, waterfalls and acres of temperate rainforest in a classic DeHavilland seaplane.


Unfortunately, the weather didn't cooperate, but for my sons, flying in a seaplane was a thrill in itself. Next time, we would book a flightseeing tour from drier Juneau.


Afterwards, we lunched on locally caught halibut and chips at the tiny Burger Queen café on Water Street, a ritual we repeated in every port, and admired the carved totem poles poking up around town and the meaty salmon swimming up stream under Ketchikan's Creek Street boardwalk.


Hiking in Juneau


The next port was Alaska's state capital of Juneau nestled at the foot of Mount Roberts.


We lucked out with a sunny day and booked the ship's guided 6.4km trek through the temperate rainforest of Glacier Bay National Park, hiking up and down the mossy trail under a thick canopy of trees.


The highpoint was a clearing with views of Mendenhall Glacier more than 1km away, a thick river of receding ice that less than a century ago was much closer to where we stood.


As we hiked, we spotted bear scat and pugmarks, but no bears, which was both a disappointment and a relief.


Back in town, we took the short tram ride up to the top of Mount Roberts for breathtaking views of snowcapped mountain peaks and the harbour below, where glacier-bound seaplanes land and take off near the ships.


Tiny Skagway, with its Wild West flavour, sits at the head of the deep water Lynn Canal and it was where fortune seekers came a century ago to trudge up snowblanketed mountains to the gold fields of Canada's Yukon Territory. Fewer than half made it.


These days, you won't find any gold, but you can follow in the footsteps of those hardy souls who once tried.


We went on a guided 3km hike along the rugged forested Chilkoot Trail, while many of our shipmates opted for a ride on the White Pass & Yukon railway in vintage rail cars — ironically, the railway was only completed as the Gold Rush was ending.
GETTING THERE


Cathay Pacific flies between Singapore and Vancouver via Hong Kong. It takes about 18 hours. Take Air Canada for the 3hr 20min flight between Vancouver and Anchorage.


TRAVELLER'S TIPS


The seven-night round-trip Alaska cruises from Seattle start from S$810 per person, plus taxes, including meals and entertainment. Most Alaska shore excursions cost US$100 to US$300 (S$130 to S$380) each.


Bring a raincoat and dress in layers, as temperatures swing between 10 and 25 deg C.


Bring binoculars to see wildlife, which includes bald eagles and breaching whales from the deck. You will be able to spot bears on the seaplane excursion to Neet's Bay in Tongass National Forest.
Source: SG Travellers. Reproduced with permission.