DVD Review:
Jiro Dreams of Sushi
Jiro Ono is a sushi maker who has a small and humble establishment located at Ginza, Tokyo. However, Jiro is no ordinary sushi master as his restaurant, Sukiyabashi Jiro, is a 3-star Michelin Guide restaurant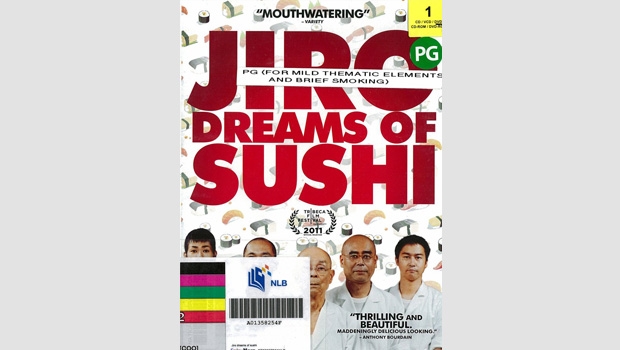 The term 'Shokuni' is a Japanese term which is mentioned in the film and it is used to describe someone who has achieved a very high level of expertise in a particular field of work. This documentary film gives the viewer a rare glimpse into Jiro's thoughts on making sushi, and how he constantly strives to refine his craft even though he is already in his mid-80s. Despite his age, Jiro still continues working every day simply because he enjoys the work that he does. Not only does Jiro make excellent sushi, he enjoys every moment of it.
In one notable scene in the DVD, there is a full counter of customers enjoying their meal as Jiro prepares plate after plate of sushi for them. After the meal, one of the food critics explains how far Jiro goes to ensure that his customers have the perfect sushi experience. For example, to ensure that everyone finishes their meal at around the same time, Jiro makes slightly smaller pieces of sushi just for the female customers. But one of the most amazing things mentioned is how Jiro looks out for any left-handed customers after delivering the first piece of sushi. He then places subsequent pieces of sushi on the left side of their plate for an easier reach!
His dedication, striving for perfection and intense focus on his craft is something we can all aspire towards. The message is clear – find something that you love to do and do it well. Do pick up this inspiring documentary film at our public libraries!
Info
Director: David Gelb
Publisher: Magnolia Home Entertainment
Year of Release: 2012
Running Time: 81 min
Language: Japanese with English subtitles
Call Number: AV Others 641.5092 JIR -[COO]
The DVD cover is the copyright of the movie production company.