DVD Review: Love Comes Lately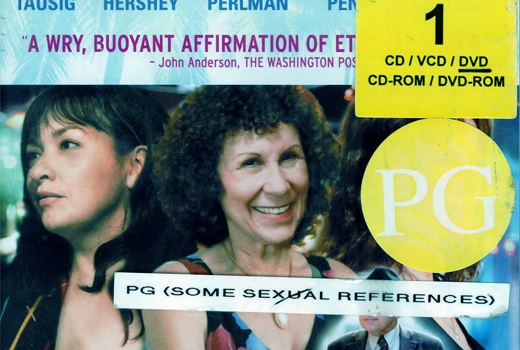 Director: Jan Schütte
Cast: Otto Tausig, Rhea Perlman, Barbara Hershey, Caroline Aaron and Elizabeth Peña
Year of Release (Film): 2007
Running Time: 82 min
Call No: English 791.4372 LOV - [ART]
This movie is a romantic drama about finding love in the golden years, based on three short stories by Isaac Bashevis Singer. The movie weaves fantasy and autobiography together and makes you consider the age-old question: what is love? The story revolves around octogenarian author Max Kohn (Otto Tausig) and his long-time girlfriend, Reisel (Rhea Perlman). Max travels frequently for lectures and readings at various universities, much to the displeasure of his overly-suspicious girlfriend. While on his travels, Max often loses himself in his writing and we are taken along for the ride as we shuttle between reality and his fantasy world.
Above reviews are contributed by Melissa Kawasoe, Associate Librarian, National Library Board (NLB).
The DVD covers are the copyright of the respective movie production companies.