DVD Review: Rise of the Planet of the Apes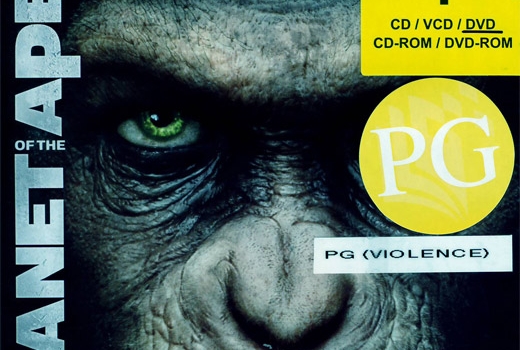 Director: Rupert Wyatt
Cast: James Franco, Freida Pinto, Tyler Labine and Andy Serkis.
Year of Release (Film): 2011
Running Time: 105 min
Call No: English 791.4372 RIS - [ART]
This is an American science-fiction drama which reinvents the original Planet of the Apes series with a slightly different storyline, while remaining just as entertaining. Will Rodman (James Franco) is a scientist at a biotechnology company who tests a new gene therapy drug on chimpanzees while working on a cure for Alzheimer's disease. A baby chimpanzee named Caesar, who gains human-like intelligence due to the drug, is raised by a chimpanzee handler, Robert Franklin (Tyler Labine). As Caesar develops rapidly and begins to question his identity, he ends up going on a rampage against humans. You will be blown away by the stunning visual effects of this film!
Above reviews are contributed by Melissa Kawasoe, Associate Librarian, National Library Board (NLB).
The DVD covers are the copyright of the respective movie production companies.