DVD Review: Stronger Seniors Workout Program: Yoga
Ever thought the benefits of yoga were too far out of reach due to all the contortions involved? Why not try this seated yoga DVD programme tailored to seniors and the less mobile?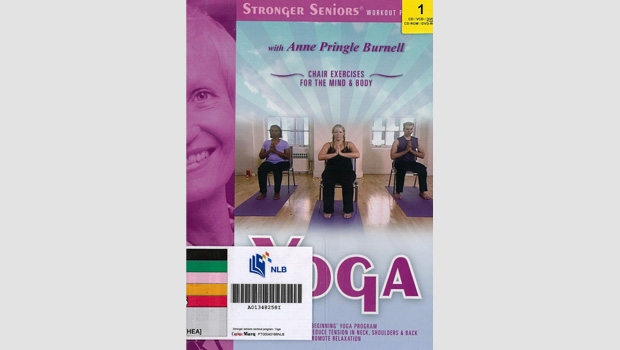 There is no need to clamber on and off the floor – the only equipment needed is a sturdy chair and a hand towel. The main instructor, Anne Pringle Burnell, is pleasant and encouraging. Modifications of various difficulty levels are demonstrated so that everyone can benefit from the exercises, which improve strength and flexibility while relaxing the mind. As the pace is unhurried, this DVD is especially good for people just starting to get active.
The DVD has a basic segment of about 38 minutes, a full programme that is 10 minutes longer, and a short bonus standing segment. You can also try the companion DVD in the series, Core Fitness Chair Exercise, which is also suitable for seniors.
Info
Director: David Sommerfeld
Trainers: Anne Pringle Burnell, James Kulackoski
Year of Release: 2007
Running Time: 52 min
Call Number: AV English AV 613.7046 STR-[HEA]
The DVD cover is the copyright of the movie production company.