Getting S'poreans to walk more often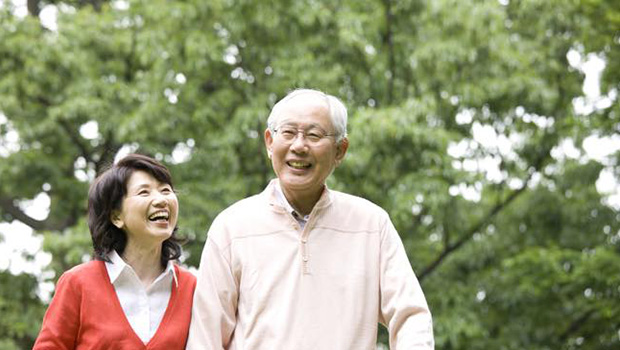 A year-long project focused on the city centre has been started to shed light on why and how Singaporeans walk, and what would encourage them to do so more often.
The project, by the Urban Redevelopment Authority (URA), Land Transport Authority (LTA) and two institutes, will also map some of Singapore's walkways to find out how to improve them so that more people would use them.
In a new blueprint for Singapore's sustainable development launched on Nov 8, the authorities said that "a more walkable environment will encourage healthy lifestyles".
This is important as Singapore's population of residents aged 65 and above is set to more than double from 400,000 now to nearly one million by 2030, according to the blueprint.
The project started in March and is ongoing, said Dr Alexander Erath, a senior researcher in mobility and transportation planning at the Singapore-ETH Future Cities Laboratory.
He told The Straits Times that the work will involve observing pedestrians, who have given consent to being studied, to see how they choose their paths and their walking patterns.
These participants will also be polled on their walking likes and dislikes, and their opinions on trade-offs such as whether they would walk a longer distance if the path's environment were nicer.
Dr Erath said: "We have also surveyed the pedestrian network's qualitative aspects. These included positive ones like paths along shophouses with interesting facades or with more greenery, and negative ones such as those with noise from traffic or overpasses. Academic studies have reported that all these urban design attributes impact the quality of walking."
The results will be used to develop software to help city planners evaluate and prioritise measures to improve Singapore's walkability, he added.
When asked, the URA and LTA said the project, which also involves the National University of Singapore, is to "strengthen" plans to make walking and cycling safer and more pleasant.
They said: "We are exploring innovative ideas such as the segregation of pedestrians and cyclists, safer road crossings and harmonisation of signage. We also plan to put in place more supporting facilities such as sheltered walkways and bicycle parks, and develop educational programmes to promote a safe and considerate culture."
Some of these plans and ideas will be piloted in several towns, starting with Ang Mo Kio. Successful initiatives will be rolled out in other towns.
The agencies said they will consult widely on the plans, such as through an exhibition in Ang Mo Kio slated for the end of this year, where residents will be invited to give their ideas.
Source: The Straits Times © Singapore Press Holdings Limited. Reproduced with permission.