He got his first passport to go travel
Mr. Tan Ah Hock (56) still remembered he was 8 year old when he went to Ipoh, Malaysia with his mother to visit his maternal grand-mother.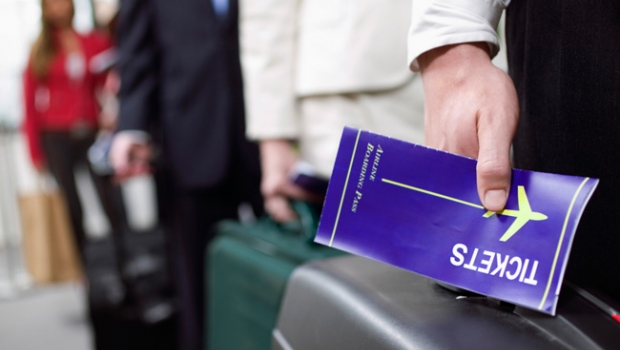 Mr. Tan Ah Hock (56) still remembered he was 8 year old when he went to Ipoh, Malaysia with his mother to visit his maternal grand-mother. However after this one visit, he did not have another opportunity to leave the country again. Travel outside Singapore seemed to him is something of a pipe-dream.
He was the only child in the family, he moved into a rental flat in Macpherson with his mother in the 1970's. When his mother passed away in 2001, the still single Mr. Tan began to live alone. He was a carpenter; he had to retire when he contracted Liver Cirrhosis at age 45, he now live on $400 he received from CPF every month.
He is not financially well-off, other than eating some breads or biscuits as breakfast; he goes to the Lion Befriender Centre near his home for free lunches. Under such financial strain, he never dreamed of ever travel out of Singapore.
3 weeks ago, some Lion Befriender Association staff visited him at his home and told him, someone wanted to finance him and other elders who don't have means to travel before to go for a 2 days 1 night tour of Malacca. He was ecstatic over the offer and went to apply for his first ever passport.
He returned from Malacca last Tuesday. (14 May) He could not conceal his smile when talking about the river cruise, Jonker Street and the historical sites. Even though he did not buy any souvenir, the memory from the short two days tour are more precious.
Experiencing the joy of travel for the first time, Mr. Tan Ah Hock satisfactorily said: "I can tell my friends, I have gone to Malacca." He has strong hope to see the world when there is another opportunity. Asked him where he wants to go, he was not so sure but said: "Cameron (Highland)?"
Twelve lonely elders went on tour this time. The credits went to a $3000 donation from a philanthropist and Silver Horizon Co-Operative Ltd, a travel co-operative for Silver travelers.
In March this year, Ms Helen Lim (66), the Silver Horizon Chairperson and her friends introduced the co-operative that was set up in February 2012 in a talk. She mentioned her dream for the co-operative is to finance some elders who never travel before to go for tour when Silver Horizon becomes profitable. She said: "Imagining the joy when they get hold of their passports is wonderful."
The words touched someone unexpectedly. Mr. Goh Khee Kuan (66) sent a cheque of $3000 to Silver Horizon with a note: " I went to many countries in the world, I fully understand your dream. I hope this $3000 may help."
Within a short month, Silver Horizon and the Lion Befrienders worked together to select active elders between age 50 to 70 whom never / seldom travelled. They helped four of the elders to apply passports and arranged the tour.
To achieve the group effective size, 17 Silver Horizon members joined the tour as paying passengers. One of the executive committee could not go because of her birthday. She gave ang pows of $30 each to the elders as pocket money.
Ms Helen Lim said, it was the first time to organize such tour for the elders. We wanted to find a closer location, Malacca with its rich cultural heritage and good food is a suitable destination.
A "wheel chair travel group"?
Silver Horizon intends to look for more corporate or individual sponsors to form travel groups for poor elders to travel overseas. Ms Lim said there are already a few SME who are interested to sponsor. Her other "daring" dream is to organize a wheel chair tour, to take those elders who are not so mobile overseas.
She said: "Travel makes elders happy. The memory of the tours will remain in their mind; I hope this first tour is not the last. Even if it is, I hope they have a nice memory of it."
Silver Horizon has 130 members now. It organized 7 tours last year. Compare with ordinary travel agencies, Silver Horizon tours are more Silver friendly. There are more toilet stops, healthy food, silver friendly tour itinerary, more historical contents, and it understands local elders lifestyles.
The co-operative also conduct pre and post- departure meetings to familiarize the tour members with one another and know the tour destination features. There are sharing of tour experiences and deepening friendship in the meetings.
To appreciate more of the co-operative information, the public can visit www.silverhorizontravel.com.
Source:Lianhe Zaobao © Singapore Press Holdings Limited. Reproduced with permission.