Joyful Noise
Call No. : English 791.4372 JOY- [ART]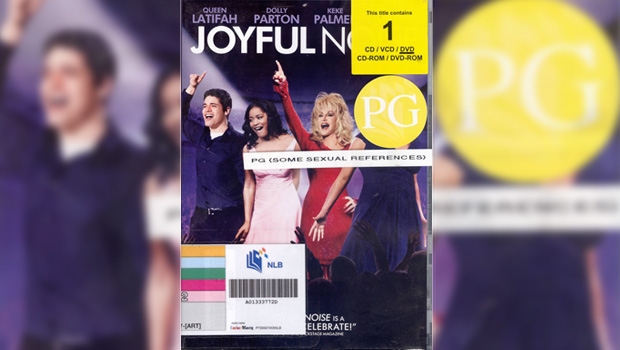 Title : Joyful Noise
Director : Todd Graff
Cast : Queen Latifah, Dolly Parton, Keke Palmer and Kris Kristofferson
Year of Release (Film) : 2012
Running Time : 118min
Call No. : English 791.4372 JOY- [ART]

With the sudden passing of the choral director of the Divinity Church Choir in a small town in Georgia, Vi Rose Hill (Queen Latifah) takes over the choir with her indomitable Gospel style. Unfortunately, although church's pastor approves, Vi's Gospel take on music does not sit too well with the late choral director's wife G.G Sparrow (Dolly Parton), who is more inclined towards pop and country. Thus begins the feud between the two.
In order to make it to the national competition, the choir has to come together despite all the odds being stacked against them, in order to unite their small town and showcase their talents as a group. Reminiscent of Sister Act, this family-friendly film can be enjoyed by anyone who loves music.