Memories in Our Hands
The Singapore Memory Project Exhibition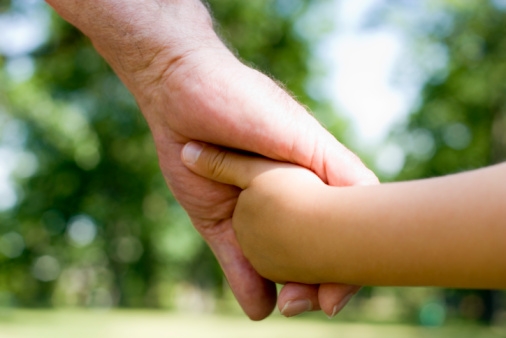 Without our memories, we would not be able to perform the simplest everyday task, create meaning in our lives, or construct our sense of identity—our identities are anchored to what we choose to remember of ourselves. While memories are personal and internal, derived from an individual's experiences in life, our memories are also cultural, drawing from and shaped by our social and cultural circumstances.1Just like an individual, a group without memories would not know how to distinguish itself from others, nor understand what it stands for, or its values.
Memories are often viewed differently from history. History, being the purview of academics, is thought of as guided by reason and therefore, objective. Historians rely mainly on information in documents and objects, allowing history to be verified. In contrast, memories are personal and considered as an authentic voice — since the person who remembers experienced an event first hand. Memories are associated with emotions, subject to revision and forgetting is often part of the process of memory formation. The distinction between history and memory is, however, not so clear. Historians, after all, rely on materials or sources that are often memories of others. How history has been conceived or written is also shaped by the historian's perspectives, which are in turn formed by his or her memories. What both memory and history have in common is that they are both representations of the past interpreted through the filter of the present.
The growing interest around the world on memories, whether in the form of family histories, autobiographies or memorials, has been for some scholars the result of what is termed the "memory-crisis"2 —"a crisis involving on the one hand, enormous attention to memory, and on the other, disjuncture between contemporary life and the remembered past"? 3The anxieties of a fast-changing world make us "speak so much of memory because there is so little of it left".4
Where are memories kept? Memory by its nature is "mortal, linked to the brain and the body that bears it". 5 There are, however, memory warehouses in the form of libraries, archives and museums where memories are kept in material forms. Singapore Memory Project (SMP) is one such warehouse. Launched in August 2011, it is a nationwide initiative spearheaded by the National Library to capture the memories of Singapore — whether individual, organisational or collective. Memories are authentic voices enriching the telling of the past and providing another way of looking at Singapore aside from linear historicity.
This year, aside from collecting, preserving and presenting memories on its digital platform, the SMP team is working on a physical exhibition called "Hands". Unlike historical exhibitions that are often curated from the viewpoint of historians, memories will take centre stage in this exhibition.
Memories are stored in our brains and made visible through recollection and representation7 in the form of language. However, memories are also embodied and expressed through our body and bodily practices.8The focus of the SMP for 2013 is on the lives and memories of the people who lived through the country's nation I building years.
To symbolise the lives of first-generation Singaporeans and their life's work, the exhibition will be built around the imagery of hands. Our hands are not only tools we use to shape the world around us, but also the means through which we interact with the environment and one another. They allow us not only to touch the world in which we live, but also allow us to be shaped and nurtured by others.
In keeping with the participatory nature of SMP, "Hands" has been conceptualised as part of its on-going engagement process. Through various programmes (via schools and the community), the public is encouraged to source, document and share memories. These include working with students or with SMP's volunteer group, the Memory Corps, who conduct interviews with people who have interesting stories to share. These all contribute toward our exhibition content. These memories will either take the form of a physical text with an accompanying photograph of the contributor's hands, or virtually on a digital wall of memories. Visitors will be able to interact with the digital wall and be encouraged to share their own memories.
This exhibition could use objects to help to elicit and trigger memories. Often we think of objects in tangible forms, for example, a typewriter. However in "Hands", we have chosen to privilege the intangible objects in the form of sounds. These intangible objects will not be displayed as in a historical exhibition with the relevant contextual information. Instead, we hope that the featured sounds would impress something upon each visitor so that the visitor can in turn share his or her memories with others.
Individual personal memories are always shaped by collective contexts. As an individual, we carry memories that we might not have experienced directly, such as memories of others learnt through family stories or school. The exhibition has been guided through this under-standing of personal memories that are on one hand, personal and unique and on the other, reflective of the interconnections between generation, culture and the context of living in Singapore. "Hands" provides a platform for remembering and transmission, and is a site for interaction between the memories shared and the visitors who encounter them.
Note: Please go to the original link to view the photos.The photos can be found from page 52 onwards.
Source: NLB and BiblioAsia Volume 9 Issue 2, Jul-Sep 2013