Movie Review:
Crazy, Stupid, Love
A romantic comedy with twists that will take everyone by surprise.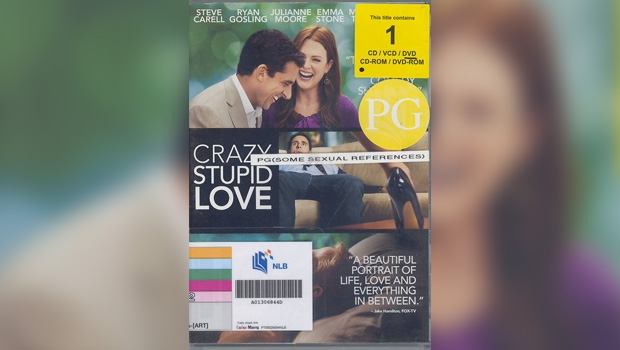 Crazy, Stupid, Love is a story that anyone who has ever been in love can relate to. Whether you have fallen victim to a smooth talker, or you've been hurt by someone you've loved wholeheartedly, this comedy will make you laugh, cry and more importantly, sit up and reflect on what love really means to you.
Carl (Steve Carell) is a man in his prime who seems to have everything going for him. He's got a good job, is married to his high school sweetheart and has a beautiful family. Unfortunately, he discovers that his wife Emily (Julianne Moore) has cheated on him and wants a divorce. Just like that, Carl's world is turned upside down. He mopes and heads to the bar to drown his sorrows, eventually becoming a regular patron. On one of his nights at the bar, he notices Jacob (Ryan Gosling), a smooth talking womanizer who gets every girl he has his eye set on. Carl in turn, catches Jacob's attention, and Jacob decides to impart a few of his tricks to Carl, to help him get back on his feet. Carl eventually puts his new tricks to use, and succeeds in attracting Kate (Marisa Tomei). Just as he's gaining his confidence back, Carl finds out that Kate is his son's teacher, and Kate reveals to Emily that she has been with Carl. The two exes then become more hostile towards each other, although deep down inside, they both still deeply care for the other.
Meanwhile, Jacob finds himself falling for the one girl who resisted him, and is on a mission to win her over. What other twists are in store for you? You'll just have to watch the movie to find out! Brilliantly cast, and cleverly written, this will be a crowd pleaser to even the most sceptic romantic.
Info
Publisher: Burbank, CA: Warner Home Video
Directors: Glenn Ficarra and John Requa
Cast: Steve Carell, Ryan Gosling, Julianne Moore, Emma Stone, Marisa Tomei and Kevin Bacon
Year of Release: 2011
Running Time: 118 minutesCall No.: English 791.4372 CRA- [ART]