Movie Review: Dolphin Tale
Inspired by an actual story of a rescued dolphin, Dolphin Tale is a film about a dolphin that has its tail trapped in a crab trap.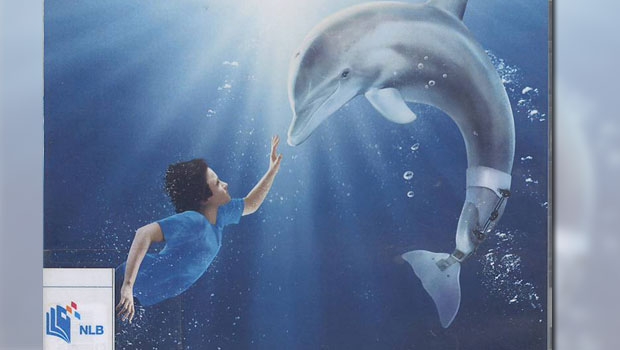 Discovered by a little boy named Sawyer (Nathan Gamble), the dolphin is transported to the Clearwater Marine Hospital for treatment. The dolphin is then named Winter, and as its tail is severely damaged, Winter's prognosis is grim.

However, with Sawyer's passion and devotion to help Winter and the aid of a dedicated marine biologist (Harry Connick Jr.) and a prosthetics doctor (Morgan Freeman), Winter is given a new lease of life and a new prosthetic tail.

This amazing story will inspire you and renew your faith in the human race, and is a film that can be enjoyed by the entire family.
Info:
Publisher: Burbank, CA: Warner Home Video
Director: Charles Martin Smith
Cast: Nathan Gamble, Harry Connick, Jr., Ashley Judd, Kris Kristofferson and Morgan Freeman
Year of Release: 2011Running Time: 113 minutes
Call No.: English 791.4372 DOL- [ART]