Movie Review: Extremely Loud & Incredibly Close
Adapted from the novel of the same name by Jonathan Safran Foer, this heart-wrenching drama takes us back to September 11, 2001, and the impact that day had on the Schell family.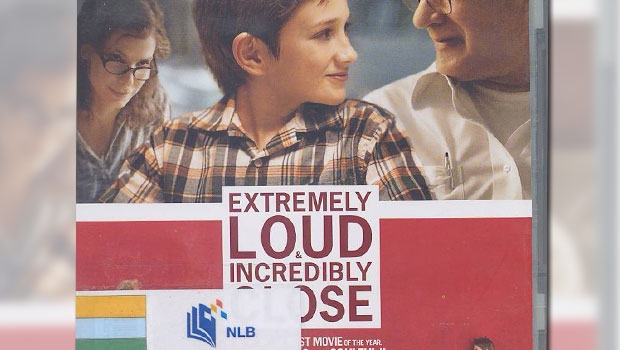 Thomas Schell (Tom Hanks) is killed in the September 11 attacks on the World Trade Centre. He leaves behind his son Oskar (Thomas Horn) and wife Linda (Sandra Bullock). The Schells' lives will never be the same, as Oskar and Linda struggle with their own demons within, questioning Thomas' death and their own reasons for living, placing a huge strain on their relationship. A year later, Oskar finds a vase in his father's closet containing an envelope and a key. He goes on a scavenger hunt, like how his father and he used to do, to find out what the key unlocks. In doing so, troubled Oskar is reminded of his father's love, and the Schell family learns to overcome the grief associated with Thomas' death.
Info
Publisher: Burbank, CA: Warner Home Video
Director: Stephen Daldry
Cast: Thomas Horn, Tom Hanks, Sandra Bullock, Viola Davis and John Goodman
Year of Release: 2011Running Time: 129 minutes
Call No.: English 791.4372 EXT- [ART]