Movie Review: Megamind
Megamind, an outcast all his life, turns to a life of crime and discovers, to his surprise, that he's good… at being bad.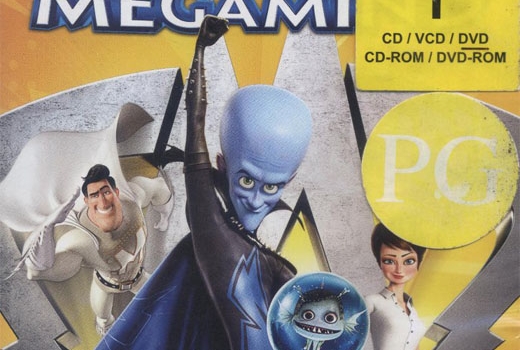 He's so good that he manages to kill his long-time nemesis, the city's beloved super-hero Metro Man, and takes control of Metro City.
Megamind is now the biggest, baddest supervillain in the city – but what's a villain without a hero to fight? So when a new hero, Tighten, shows up, Megamind is exhilarated. However, things take a doubly bad turn when Tighten turns heel, and aspires to be the next – and only – big bad boy.
When Megamind finds everything he cherishes to be in grave danger: he plans a devilish assault on all who dares challenge… the Megamind!
Chock-full of action, adventure and humour, Megamind is a great show for everyone. The characters are believable and well-developed, and the film's imaginative 3D animation carries the narrative wonderfully. Politically- aware viewers will be additionally tickled by the hilarious references to Obama's "Yes we can".
One last thing. The soundtrack is wickedly good. Any soundtrack with Guns and Roses can only rock.