Old-timers' works trace history of art
Works by four second-generation Singapore artists are among over 120 at exhibition tracking art development after WWII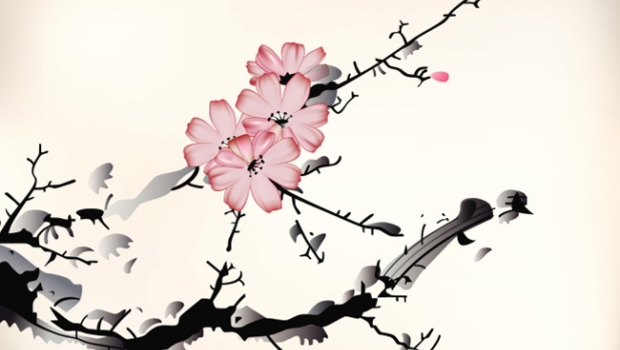 There was nothing geriatric about the recent reunion of four second-generation Singapore artists – Choy Weng Yang, Yeo Hoe Koon, Teo Eng Seng and Tan Teo Kwang – whose combined ages exceeded three centuries.
Their conversation over a tea of french fries and red velvet cake at the National Museum of Singapore was fast-flowing, passionate and, at times, sizzling with friendly disagreement. The occasion: A Changed World, an ongoing exhibition at the museum and a parallel event of the Singapore Biennale.
The show examines the development of art here after World War II up to the 1970s, with a focus on the social, political and economic backdrop against which art was made at that time. It features more than 120 paintings, drawings, prints and sculptures from the national collection, including works by the four septuagenarians who often showed in the 1970s at the seminal Alpha Gallery.
The art gallery was started in Alexandra Road in 1971 by about 10 artists, including painters Tay Chee Toh and Cheong Soo Pieng, with prominent architect Lim Chong Keat as its driving force. It championed modern art by showing experimental works, including abstract paintings, and gave young artists a much-needed break in their careers.
The gallery, however, did not take just anyone. Artists had to be invited to show and the selection criterion was the quality of work.
Among those asked to exhibit was Tan, 73, who says: "Before Alpha invited me to participate in its shows, I didn't have many opportunities to show and sell my works. It was the only gallery then that was committed to abstract works."
His paintings, marked by abstract forms and gestural strokes, were influenced by the philosophies of Zen Buddhism and Taoism, as well as his training at London's Saint Martins School of Art in the 1960s.
As with Tan, many artists at the forefront of modern art here in the 1970s were shaped by their exposure to different styles of art from studying overseas in places such as Europe and the United States.
Teo, 75, for example, came up with his artistic expression of sculpting with dyed paper pulp following studies at London's Central School of Art and Design, and the Birmingham College of Art and Design in the 1960s. He returned in 1971 to teach at the Singapore International School (present-day United World College of South East Asia) and received the Cultural Medallion in 1986 for his contributions to Singapore's visual arts scene. He says: "When we came back, we saw ourselves as free to do anything. We were well-trained and confident and that was a tremendous advantage."
Choy, 79, who studied at London's Hornsey College of Art and the University of London Institute of Education, adds: "We came back because we wanted to give back. I had many new ideas I wanted to try."
He returned in the early 1960s and was an art and craft lecturer at the Teachers' Training College before becoming a National Museum curator in 1978. His works include paintings that explore abstract art theories such as the way different colours behave together.
Alpha Gallery was also crucial as a meeting place for artists. Those who exhibited there gathered at the studio to paint and spur one another on.
Teo says: "If not for the studio, my motivation to make art would have been much weakened. You need to have people who can challenge you, who can kick your backside."
Choy says: "There was a competitive spirit. We were all fighting to be the best artist. But it was also a friendly environment, we had no arguments and there was no unhappiness."
And the camaraderie was then as it is now.
Yeo, 79, says with a chuckle: "When he paints, Teo would sing these Cantonese songs that nobody could understand." Yeo trained at the Nanyang Academy of Fine Arts and the Ecole Nationale Superieure des Beaux-Arts in Paris, and is well-known for his abstract Chinese ink paintings.
Alpha Gallery became less active by the late 1980s due to changes in management, but artists who used to show at the gallery still keep in contact.
In 2000, a group of them organised a show, The Alpha Revival, to raise funds to publish a monograph of the Alpha years. The required funds, however, were not raised, so plans for the book have been shelved.
But the museum's exhibition captures a flavour of Alpha's glory days and the milieu of those times.
Choy says: "This exhibition is important because it gives the historical perspective of art here in the 1960s and 1970s, which was an important period of transition for Singapore's art history. It changed the art scene here and took Singapore art forward."
Book it
A CHANGED WORLD: SINGAPORE ART 1950S – 1970S
Where: National Museum of Singapore, 93 Stamford Road, Exhibition Gallery 2, Basement
When: Till March 16, 10am to 7pm daily
Admission: Free
Source: The Straits Times © Singapore Press Holdings Limited. Reproduced with permission.