Second chance at natural vision in sight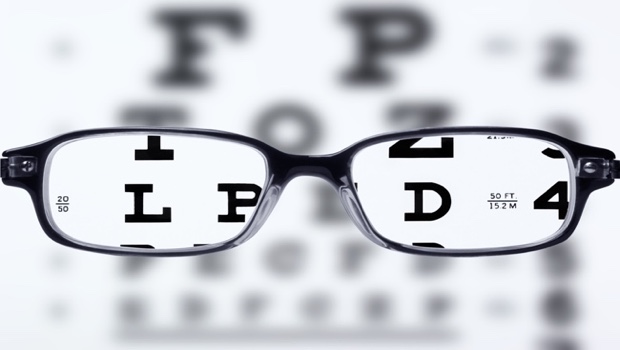 New intraocular lens provides cataract patients with a full range of continuous and high-quality vision with fewer side effects

When Ms Jessie Boey stepped out of her bedroom one day last month, she was surprised to see the house filled with "smoke".

She asked her 30-year-old daughter if anyone was cooking: the answer was "no".

What the worker in the beauty industry, who is in her late 50s, was experiencing was, in fact, blurred vision from cataracts, which had developed about three years ago.

Because of the cataracts, she had became so sensitive to the lights from oncoming vehicles that she drove less often. She also had to wear sunglasses to avoid the glare from sunlight.

It came to a point when "everything was cloudy in front of me", said the mother of two, who had Lasik surgery for presbyopia (laohua in Mandarin) when she turned 50.

Over two days recently, she had the cloudy lens in each eye removed and replaced with the latest type of intraocular lens implant to restore her vision.

The Tecnis Symfony lens can address all the different vision problems at once for those who have cataracts, while at the same time causing fewer of the side effects compared with existing lenses.

The lens enables users to see clearly at any distance and in any light condition.

Unlike current multifocal lenses, it acts more like a camera zoom, instead of offering just three distinct points of focus.

The lens received the European Union's CE Mark in June last year and is awaiting approval from the United States Food and Drug Administration.

It is categorised by the Health Sciences Authority as a Class C device, alongside X-ray machines and ventilators.

Checks with two public hospitals and six private clinics here found the new lenses have been implanted in close to 100 patients since October last year.

Dr Lee Hung Ming, medical director and senior consultant at the Lee Hung Ming Eye Centre at Gleneagles Hospital, estimated that seven in 10 patients who require cataract surgery are now given the new lens. He has used 54 of them since November last year.

Doctors said patients have been pleased with the clarity of vision offered by the new lens. Fewer complain of side effects such as glare and halos.

Ms Boey is one of them. She said: "Previously, everything seemed dull to me. Now, the world is more colourful and things are so sharp and clear – something I have not experienced since I had cataracts."

PROBLEMS WITH OLD EYES

The lens in an eye is made up of water and proteins that keep it crystal-clear so light can pass through. With age or certain medical conditions, the proteins clump together and cloud the lens, affecting how light passes through to the retina.

Dr Julian Theng, medical director of Eagle Eye Centre, said this causes blurring of vision, changes in colour perception, double vision and a sudden change in spectacle prescription.

More than a third of people here aged 40 and above have cataracts. This proportion rises to more than 90 per cent for those aged 70 and above.

Surgery is warranted when a person's poor vision affects his normal activities. Patients can then opt to replace their clouded lenses with either monofocal or multifocal lenses.

Doctors said more than three quarters of their patients choose monofocal lenses, which cannot be tack sharp. Dr Jovina See, senior consultant at Shinagawa Lasik Centre at Wheelock Place, said those who choose monofocals usually have their lenses set to correct for distance vision and use reading glasses for near activities.

Some choose to have the lens for one eye set for distance and the other for near vision, a strategy called "monovision", so they can be free of spectacles for most daily activities.

On the other hand, a multifocal lens enables good vision through a range of distances– far (for driving), intermediate (for working on a computer) and near (for reading). But almost all patients with these lenses experience varying degrees of glare and halos around lights, said Dr Fam Han Bor, the head of cataract, implants and anterior segment service at the National Healthcare Group Eye Institute, Tan Tock Seng Hospital (TTSH).

Sometimes, patients who cannot tolerate such side effects have another operation to replace their multifocal lenses with monofocal ones, he added.

Another drawback of multifocal lenses is the less-than-sharp vision through reduced contrast sensitivity, especially at night or in dim light.

Contrast sensitivity, or the ability to discern an image against a background, depends on the amount of focused light falling on the retina.

Since multifocal lenses spread light over quite a large range on the retina, the result is less light in focus at any particular point, said Dr Por Yong Ming, a consultant eye surgeon at Ophthalmic Consultants at Mount Elizabeth Novena Specialist Centre.

This is not an issue for a monofocal lens, which has only a single point of focus. Dr See said people who engage in sports that require precision, such as golf and archery, would find multifocal lenses to be unsatisfactory.

FEATURES OF THE NEW LENS

The 6mm-wide Tecnis Symfony lens manufactured by Abbott is grooved to provide an extended range of vision. By adjusting the height and profile of the grooves in precise ways, the lens can extend the distance over which an object appears in focus, instead of providing two or more distinct focus points, which most other multifocal lenses do.

With other multifocal lenses, said Dr Leonard Borrmann, divisional vice-president and head of research and development at Abbott Medical Optics, the eye can focus on objects only at certain distances, but not always on images in-between those distances.

In a bifocal lens (set for near and distance vision), if the near vision is targeted at 30cm, a patient would be able to see clearly between 25cm and 40cm, and then for distances beyond 50cm, said Dr Fam.

Changes in pupil size because of varying light can reduce the range of focus even more. The Symfony lens is said to give patients the smooth focus of a natural eye that is less dependent on lighting conditions, instead of a notable jump when switching between distances, he said.

Second, the design of the new lens corrects for chromatic aberration, which is the failure of the different wavelengths of light to converge on a single point.

Professor Chee Soon Phaik, head and senior consultant at the cataract department at Singapore National Eye Centre, said blue light is usually focused in front of the retina, green light on the retina and red behind it. Multifocal lenses cannot accommodate these variations and, as a result, create images that are blurred or distorted.

She said: "Symfony narrows the spread of the colours so that more light is focused on the retina to reduce chromatic aberration."

In the same vein, the new lens also reduces glare and halos and improves contrast sensitivity, when compared with a typical multifocal lens.

An examination of 82 patients in Europe, a month after they had surgery with the Tecnis Symfony lens, found nearly all did not need glasses for intermediate and distance vision. There was also a very low incidence of side effects of halos and night glare.

But the Symfony lens is not perfect. The main drawback is that the smallest print may not be legible at 40cm, which is the normal reading distance, said Dr Ronald Yeoh, medical director of Eye & Retina Surgeons at Camden Medical Centre. He thinks patients who need to read very small print up close often would do better with the other types of lenses.

To address this issue, some doctors may suggest implanting a lens to make one eye slightly myopic to improve near vision.

In private clinics here, surgery with the new lens for one eye costs at least the same as that with a multifocal lens – between $5,000 and $6,000– if not $1,000 more.

At TTSH, the estimated bill for non-subsidised patients for cataract surgery using a monofocal lens is between $3,200 and $4,700 for an eye.

Patients pay at least $1,000 more for a multifocal lens and at least $1,900 more for the Symfony lens.

The latter two types of lenses are considered premium lenses, said a TTSH spokesman.

Whatever solution is chosen by a patient depends on his needs and lifestyle and can be arrived after an extensive consultation with a surgeon.

Said Dr Goh Kong Yong, an ophthalmologist at Mount Elizabeth Novena Hospital: "At the end of the day, a truly happy patient is one who has undergone a successful surgery with the right type of lens implant."
Source: The Straits Times © Singapore Press Holdings Limited. Reproduced with permission.