Socialising may help the elderly stave off dementia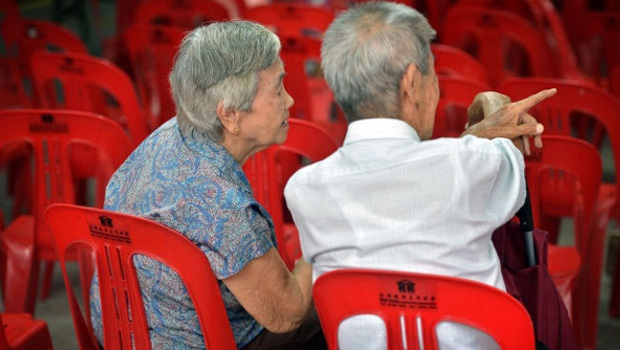 Belting out oldies with friends once a week may help reduce anxiety and depression in the elderly.
And this, in turn, could stave off dementia, which is expected to affect 80,000 people by 2030.
These are the early findings from the 10-year Jurong Ageing Study, which started in 2013 and has involved 200 seniors so far.
Participants were asked to pick one of four activities - art, music, taiji or mindfulness practice, which is a form of meditation.
They attended sessions weekly for three months, with the frequency of the activities reduced later.
After three months, participants reported feeling happier, with the majority also saying that they slept better at night.
Those who attended music reminiscence sessions - which uses old songs to trigger memories - did particularly well, said Associate Professor Rathi Mahendran, who oversees the study.
"What we noticed was that (participants) were not involved in many activities before joining this programme," said Prof Rathi, who is from the National University Hospital's psychological medicine department.
"They tended to stay at home, maybe looking after grandchildren, with not much stimulation."
The activities got seniors out of their homes to socialise with their peers, thus improving their mood and lowering their risk of becoming clinically depressed.
This is important, Prof Rathi said, as studies are increasingly showing a link between depression and dementia.
Untreated depression, she added, can cause the risk of dementia to double.
Dementia has become a growing problem as the population ages.
A recent study on nearly 5,000 seniors in Singapore found that one in 10 people aged 60 and above has dementia.
Caregivers of people with dementia also reported being three times more distressed than other carers, as these patients tend to have more needs.
Existing participants under the Jurong Ageing Study now go for the activities once a month.
Researchers are also hoping to enrol a new batch in Jurong by June.
Results have been so encouraging that they are also working with community groups to take similar programmes to seniors living elsewhere.
These will not be part of the study, but are a way of providing seniors with opportunities to stay active.
Said Prof Rathi: "We've started training programmes for volunteers to teach them how we did the programme and what they can do to make things better."
Source: The Straits Times © Singapore Press Holdings Limited. Reproduced with permission.