Staying Safe at Any Age
Whether you are 16 or 60 years old, the Internet is a marvelous tool. But regardless of how old (or young) you are, it's important to ensure that you always remain vigilant against web threats.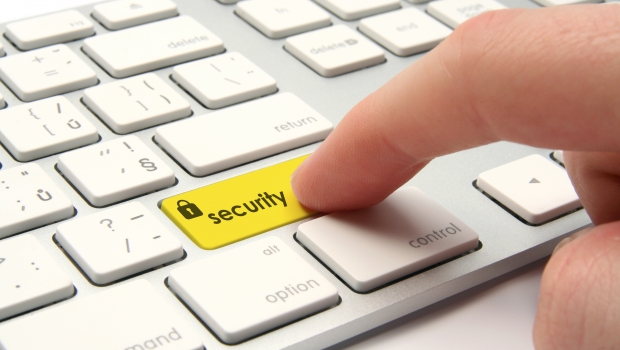 Whether you are 16 or 60 years old, the Internet is a marvelous tool that helps you keep in touch with family and friends both near and far, and access goods and services at any time, anywhere. But regardless of how old (or young) you are, it's important to ensure that you always remain vigilant against web threats.
So, what web threats are the new generation of tech-savvy retirees up against, and what can be done about them?
A. When keeping in touch with loved ones..
One of the more popular uses of the Internet is for communication and there are a large number of websites offering services to help you stay in touch with friends, family and even business contacts. The most common ones used are emails, social networking sites and instant messaging systems.
1. Emails
Emails are probably the most common application that people use the Internet for. While emails have been a great boon to helping communication across vast distances, they have also been widely abused by hackers and spammers.
Here are some tips to stay safe while using emails:
From time to time, you could receive emails touting get-rich-quick schemes (one telltale sign that these are scams is the condition that you have to provide a lot of seed money before being able to receive some larger amount in return) or products that supposedly offer you amazing results. In these cases, the old saying that "if it sounds too good to be true, it probably isn't" aptly applies.
Use several email addresses.
It's a good idea to have more than one email address, each with a different password. That way you can use one email address for shopping online, another for online banking, one for communicating with your friends, and so on.
By having different email addresses for different groups you interact with, it will be easier to spot suspicious emails that arrive to email accounts not created for that purpose. For example, an email from an online shop that arrives to the email address that you use for communicating with your friends could easily be spotted and dealt with accordingly.
Spam filters help filter unsolicited emails that could contain malware, promote scams or have other unwanted content. There are many spam filters available in the market and it is a good idea to use one. Even the ones that are free provide a fair level of protection.
Do not click on links or open attachments in emails without first inspecting the emails. Even if an email appears to be from someone you know, it is advisable to look through the contents of the email for signs that the email might not be genuine. Some examples of content that should raise suspicions are: non-coherent content in the email, an email sent in a language that you know the sender would be unfamiliar with, and an email threatening legal action against you for something that has no bearing on you.
2. Social networks
Social networking sites provide a platform for you to keep in touch with friends, family and, in some cases, business acquaintances. Social networking sites by definition would require you to provide personal details. However, as much as these sites help you stay in touch with people in your business and social circles, you should be careful about what information you divulge. The wealth of personal information you provide to a social networking site could be more than enough for a hacker to steal your online identity should he gets access to the information.
Here are some tips to stay safe while using social networking sites:
Adjust your privacy settings.
Every social networking site should have preferences that you can set to determine who will be able to see the personal information that you have provided to the site. Use these preferences to limit the visibility of your personal information to only people you know and trust.
Similar to how you would handle emails, be wary of people whom you do not know asking for access to your online social circle or access to your private personal information. Do not assume that the person you are communication with is who they claim to be until you can independently confirm their real identity.
Limit the information you provide.
It is not always necessary to provide every personal detail about yourself to enjoy the full benefits of a social networking site. Therefore, it would be preferable to not divulge more personal information than is necessary. This way, you can protect yourself by limiting the amount of personal information that is available online.
3. Instant messaging
Instant messaging is a type of real-time communication done over the Internet using personal computers or other IT devices (such as smart phones). Originally, instant messaging only supported text message-type communications but have expanded to support other types of media such as voice and video.
Here are some tips to stay safe while using instant messaging systems:
Be wary of links and applications.
Similar to how you would handle emails, be careful about clicking on links or running applications that another party has sent to you via instant messenger.
Be mindful of unprotected communication.
Do not assume that the contents (e.g. text messages, photos, videos) sent to another party via instant messaging are adequately protected from eavesdropping while on route. Therefore, do not send anything you consider private or confidential (such as passwords) over instant messaging, without first encrypting it.
Protect your offline privacy.
There have been cases where hackers have made use of instant messaging programs to spy on their victims through the victim's own webcam. Be mindful of any devices on your computer that could compromise your offline privacy and deal with them accordingly. For example, cover your webcam with a bag when you are not using it to prevent others from activating it remotely so that they can spy on you.
B. When getting goods and services online..
The Internet provides a world of convenience by making thousands of everyday goods and services available to anyone with an Internet connection. One can order food, groceries, books, computers and a host of other goodies online and have them delivered to your doorstep quickly and easily.
But shopping online is not without risk. Nevertheless, with a little awareness, one can enjoy all the Internet has to offer in a safe and secure manner. These are the points to note when shopping or banking online:
To protect yourself against fraud, watch out for scams. For example, be wary of deals that simply sound too good to be true (such as sites that claim that their products are 90% cheaper than those sold elsewhere, or are safe to use but guarantee immediate weight loss of 20 kilos a day). Apart from the fact that the products may not be genuine or even safe to use, there's also the risk that the site itself may be fraudulent (possibly set up to collect financial account information from would-be buyers, or infect their computers with malware).
When you visit an online shopping site or are performing an online transaction at your banks' website, check to make sure that the web address begins with "https" (e.g. "https://www.dbs.com.sg"). "https" means that the information that you are providing to the website is protected when it is on route from your computer to your online merchant's or bank's website. Another way to check that your information is protected is to look for the locked padlock icon at the top or bottom right of your web browser's window.
Do not click on links you receive in emails to get to your merchant's or bank's website. It is always best to reach their website by typing in the web address into your web browser yourself.
Check your credit card bills regularly for suspicious transactions and inform your credit card company immediately if you discover any discrepancies.
Be wary if you receive emails from your online merchant or bank asking for your password or other personal and financial information. Should you have any doubts about the authenticity of the email, call your bank or online merchant to double check that the message is genuine.
For more information on this, you might like to read McAfee's succinct guide to online shopping, Shop Online with Confidence. This guide is an easy read and covers shopping from online retailers as well as auction sites.