Time to engage the mind in games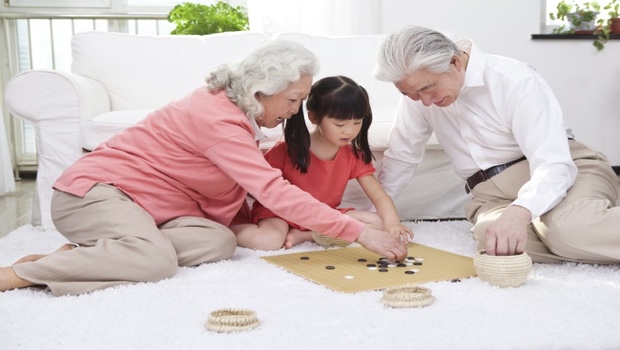 Puzzles and board games are not just for young children. The elderly can find these and other games just as challenging.
In fact, games and activities for the elderly help to promote their physical, mental, psychological and social health, said
Dr Ng Chong Jin, an associate consultant at Khoo Teck Puat Hospital's department of geriatric medicine.
People with dementia, for instance, may benefit from games and activities that provide cognitive stimulation. "It can be in the form of games which improve recall (matching cards) or those which strengthen mental capacity (crossword puzzles, Scrabble or Sudoku)," said Dr Ng.
Studies show that a cognitive stimulation therapy programme does help people with dementia. "There is evidence that it improves cognitive scores and quality of life," said Dr Ng, adding that a Hong Kong study even showed that playing mahjong can have a positive impact on one's cognitive function.
ENGAGING MIND AND BODY
Elderly people can enjoy any activity younger people do, but they are simply limited by their physical and mental health, said Dr Ng.
For instance, an elderly man with dementia may not have enough speed and concentration to play a game that requires rapid thinking and strategy. Slight changes may have to be made in order for such games to appeal to the elderly.
Mr Gary Seow of Kydz International, which supplies elder-friendly games and activities to various facilities, including some hospitals, elder-care centres and senior activity centres, said: "The elderly will reject the games if there are many cartoons, for example. They feel like they have no dignity."
Kydz International, founded by Mr Seow and his wife, Madam Carrie Chan, started off as a distributor and maker of educational toys for young children, but it now also has a division called Care - Creative Aids and Resources for the Elderly. Under Care, it imports and designs toys and tools to aid elder-care professionals in the treatment of stroke, Alzheimer's disease and dementia.
Madam Chan said such products can provide opportunities for communication and connection among the elderly. They also help promote participation and social skills, improve mood and reduce agitation, anxiety and boredom, among other benefits, she added.
FIND THE RIGHT GAMES
Dr Ng recommends a "person-centred care" approach, because one activity does not fit all.
"It needs to suit the person's ability to participate, severity of his dementia and his preferences based on past interests, occupation and hobbies," he said.
"In essence, it has to be something that improves the person's well-being."
For instance, a game of Monopoly played with grandchildren may provide the necessary sensory and social stimulation for an elderly person over hours alone playing Sudok, said Dr Ng.
"It is important to emphasise that often, it may not be the activity per se, but the social and inter-generational interaction it promotes that brings about well-being in the older person."
For dementia patients, Dr Ng recommends picture games or games involving story-telling from pictures of their past, such as old movie stars or buildings, as most of them like to reminisce.
"This not only tests their memory, it also allows interaction between the young and the old and let the young ones know more about the history of Singapore," he said.
Apart from games and activities, there are many other things that dementia patients can engage in, including music and art therapy, as well as simple physical activities such as a jog or walk in the park.
"The importance of exercise cannot be over-emphasised. If there is any chance I can get my elderly patients out of the house to walk around, I will," said Dr Ng.
Source: The Straits Times © Singapore Press Holdings Limited. Reproduced with permission.