Coming soon: The next level of community hospitals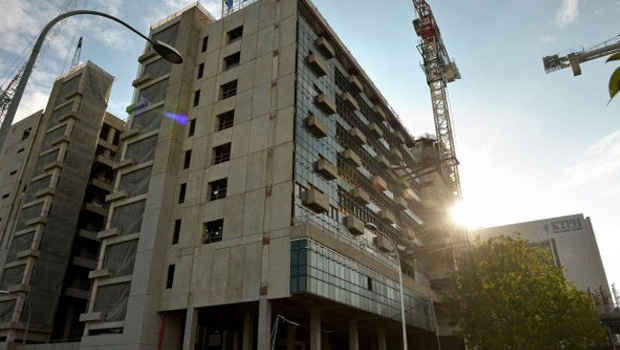 IN WHAT could be a game- changer for a sector that has been shaped by voluntary welfare organisations, two government-run community hospitals will open this year.
The idea is to improve upon the current model of integrated care for patients in need of rehabilitation, so they can recover and go home faster.
The Yishun Community Hospital (YCH), which had its topping-out ceremony yesterday, will open in December with 170 beds, and will have 428 beds when fully operational.
The other community hospital will be in Jurong, with 400 beds. No date has been set for its opening.
The chairman of YCH's medical board, Associate Professor Pang Weng Sun, told The Straits Times that, unlike existing community hospitals run by voluntary welfare organisations, YCH will be able to take in patients who are more seriously ill but do not require acute care.
This is because it will be run by the same medical team as the next-door Khoo Teck Puat Hospital (KTPH), which will see its own beds freed up as a result.
YCH chief executive Pauline Tan said these "sub-acute" patients will form a third of the new hospital's load.
They will be identified on admission to KTPH and a bed will be reserved for them at YCH, so they will not have to wait a week or more for a transfer to a community hospital.
Technology will help the new hospital reduce its manpower needs. Hoists will make it easier for nurses to move patients from beds to wheelchairs, while automated carriers will transport items such as food and laundry.
An integrated computer system will keep tabs on whether patients need to go for tests.
Ms Tan explained: "Without this, nurses would need to call up the various sections, such as the X-ray department, to know if the test has been done. That takes a lot of time."
Each of the hospital's nine rehabilitation wards will have its own gym and activity centre, instead of a centralised one, so it will be easier for patients to exercise more.
Ms Tan said there will also be a large rooftop garden, with a vegetable patch, to provide "a healing environment".
As with the other community hospitals, the emphasis will be on re-integrating patients back into their home environment.
Wards will have dining areas so that patients do not have to eat in their beds.
If successful, the move could pave the way for more public- run community hospitals in the future.
Community hospitals are both cheaper to build and run than acute hospitals.
At yesterday's ceremony, when the last steel beam was placed on the top floor, Health Minister Gan Kim Yong said: "Through integration of care, patients recover faster and have shorter stays overall in the hospitals."
The opening of YCH and two hospitals in Jurong this year will add about 1,500 beds.
But Mr Gan said adding capacity alone is not enough, and patients must get seamless care at each stage of their treatment.
He praised Alexandra Health for placing nursing posts in places such as community centres, which have been visited almost 14,000 times since late 2011.
Another 2,200 patients have received help in their homes since 2011 under the community nurse home visit programme.
Source: The Straits Times © Singapore Press Holdings Limited. Reproduced with permission.