Electric shock could help slow dementia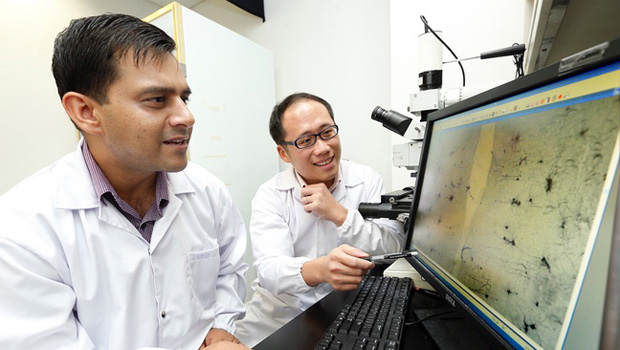 AN ELECTRIC shock could help keep dementia at bay, Singapore scientists say.
Stimulating the brain with an electric current - in a process called deep brain stimulation - could improve memory and even control dementia, according to Nanyang Technological University (NTU) researchers whose work so far has been on rats.
They targeted a part of the brain known as the prefrontal cortex, which is important for forming and recalling memories.
Sustained stimulation of this part of the brain, which in rats was done for an hour daily over one month, improved their short- and long-term memories.
The rats' memories were tested by getting them to perform simple navigation tasks, among other things.
New cells also grew in another part of the rats' brains - the hippocampus - which is also involved in memory.
The rodents did not suffer ill-effects from the treatment.
"Memory loss in older people is not only a serious and widespread problem, but signifies a key symptom of dementia," said Dr Lim Lee Wei, a former NTU research fellow who worked on the study with Assistant Professor Ajai Vyas of NTU's School of Biological Sciences.
"This breakthrough could pave the way towards improved treatment for patients."
The work was published in open-access journal eLife last month.
Elsewhere, the approach is already being tested on people.
A German trial conducted last year found that deep brain stimulation improved the condition of four out of six Alzheimer's patients, while a larger study in the United States and Canada has roped in over 40 patients.
In humans, deep brain stimulation has been widely used to control ailments like Parkinson's disease, where it helps to stop tremors.
It involves implanting tiny electrodes into the brain, which are connected by wires to a pacemaker-like device in the chest.
Dr Lim said that the NTU study is important as there is currently no cure for dementia, which is on the rise here alongside Singapore's ageing population.
A recent national study on almost 5,000 seniors here found that one in 10 people aged 60 and above has dementia.
The next step for the researchers is to start clinical trials on people, said Dr Lim.
Private neurologist Charles Siow, who runs his own clinic, said that this form of treatment could help moderate the symptoms of dementia.
"It could enable the patient to function better and slow down the deterioration," he said, referring to a patient's mental decline.
"But unless you can stop this deterioration, you cannot cure dementia."
Source: The Straits Times © Singapore Press Holdings Limited. Reproduced with permission.