Practical Social Gerontology
Council for Third Age (C3A) aims to promote the concept of successful ageing and enhance social wellbeing through the development of curriculum. By doing so, seniors improve perceptions towards ageing and make new friends.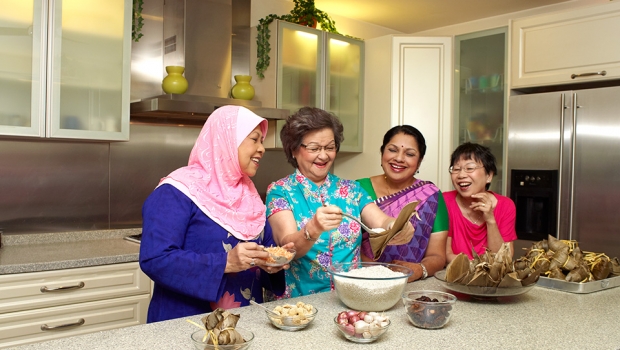 The Practical Social Gerontology Programme (PSG) – 'I'm Senior & I'm Loving It', an initiative launched and piloted by C3A in 2013, covers the physical, psychological and social aspects of ageing. The programme consists of interactive workshops and it aims to build awareness and promote positive attitudes on meaningful ageing, through knowledge sharing of active ageing topics. Available now in both English and Mandarin, the programme is delivered in layman's language and its theoretical information is kept to a minimum.
---
The programme also encourages community volunteerism through a field trip. Ultimately, the programme will help seniors understand how to be involved in community activities, know the avenues to volunteering opportunities to further strengthen their self-esteem and promote social connectedness within the society.
This initiative by C3A is now available through Fei Yue Community Services. For more information, please visit http://family-central.sg/psg.html or contact Ms Chloe at 6593 6455 / 9104 6554 or email chloeeio@fycs.org for details.