Made with Honor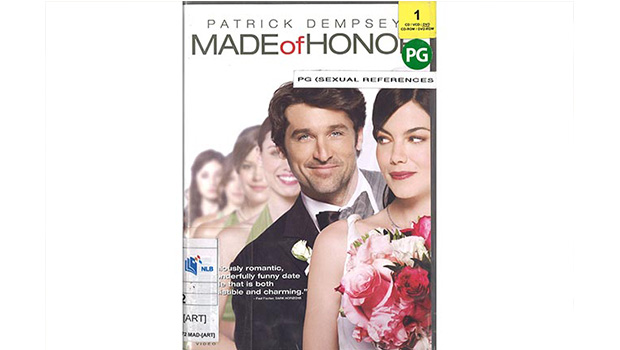 Title: Made of Honor
Director: Paul Weiland
Cast: Patrick Dempsey, Michelle Monaghan, Kevin McKidd
Publisher: [S.l.] : Sony Pictures Home Entertainment, c2008.
Year of Release: 2008
Running Time: 101 min
Call Number: English 791.4372 MAD -[ART]
Tom (Patrick Dempsey) is the quintessential rich playboy who finds it hard to form true relationships. His only real friend is Hannah (Michelle Monaghan) and the two have been best friends since college. After Hannah announces that she is engaged to be married, Tom soon realises that he is in love with her. In an attempt to get close to her and eventually win her heart, Tom agrees to be her 'Maid of Honour'.
The wedding is set to take place in a Scottish castle which is owned by Hannah's husband-to-be. Things take on a hilarious turn when the bridal party arrives in Scotland and scrambles to prepare for the wedding. The spectacular Scottish countryside forms the perfect setting for this charming romantic comedy about the meaning of true love and the power of friendship.
Will Tom be able to win Hannah's heart? Can Hannah ever trust Tom given his past? Bring out the popcorn and watch this tonight!
You may borrow this DVD from our public libraries.
The DVD cover is the copyright of the movie production company.